PLA Summer Registration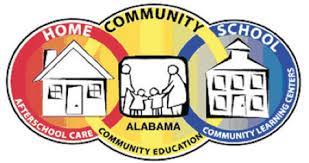 ---
PLA SUMMER ENRICHMENT PROGRAM
Get ready, kids, for a fun filled summer that will include biking the trail (older children), big wheel riding (younger students), swimming at the Aquatic Center, outside/inside events such as slip and slide wiffle ball games, art/music/drama presentations and projects, robotics, aerobics/yoga, nutrition with Alabama Extension Office, making homemade ice cream etc., integrated STEM and STEAM activities, along with weekly field trips that will create a summer to remember. Attendance is the key to enjoying all we offer.
PLA FREE Summer Program for ALL Students Prek-8th
Start Date: June 7th
End Date: July 16th
Start Time: 7:30 a.m. End Time: 5:30 p.m.
Students will report to the cafeteria from 7:30 to 8:00

Students arriving after 8:00 a.m. will report to the PES office to enter the program.

Students do not receive tardy slips in the summer, but students cannot enter the program after 10:00 a.m., unless excused through the director.

ATTTENDANCE

is the KEY to enjoying and participating in swimming, biking, field trips and other activities. Family vacations are excused.

NOTE: Special Partnership this Summer

Piedmont Learning Academy Summer Program will be PARTNERING with the Summer Literacy Program

Students who participate in the Morning Summer Literacy Program earning their 70 hours of reading instruction from 8:00 a.m. to 12:00 p.m. will transition into the PLA program at 12:00 p.m., to eat lunch and continue their day with fun enriched activities. PES teachers will be contacting parents concerning students who will register for the Summer Literacy Program.

PLA SUMMER PARTICIPATION AND REWARDS

PLA will implement the following activities from 12:00 p.m. to 5:30 p.m.

(to ensure all students have the opportunity to enjoy PLA's main enrichment sessions): making homemade ice cream, swimming, Slip and Slide, biking the trail, big wheel riding for small students, great weekly field trips along with many other fun activities for all ages. Don't miss out on the FUN and making summer memories